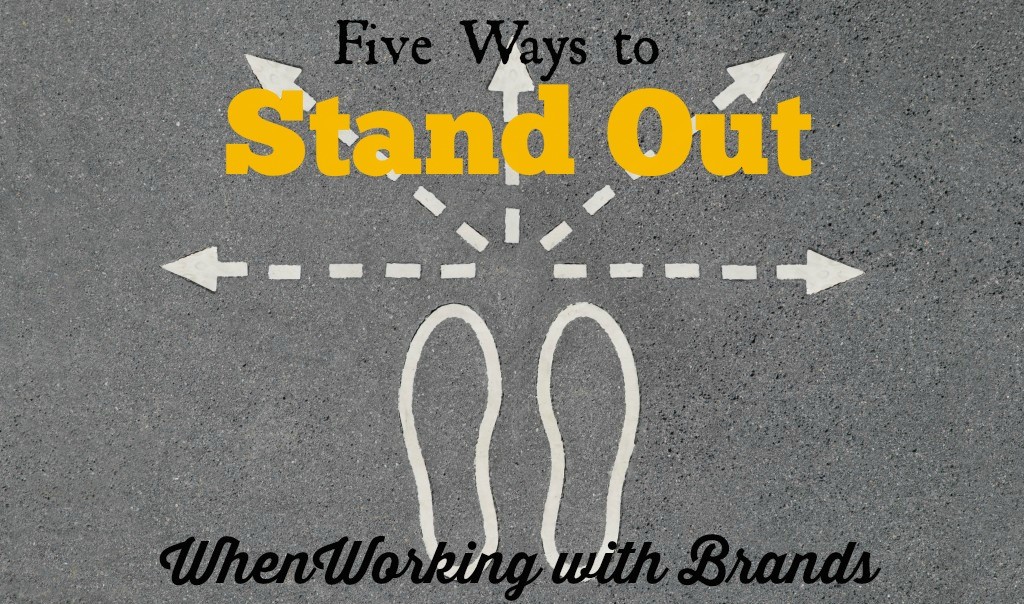 I'm headed to Type A WDW this weekend and the theme of the conference is working with brands. I'm excited to attend because for the last year I've been working on the other side of brand/blogger relations.
For years I've relied on sponsored campaigns as a steady revenue stream, but it has been eye-opening to learn about the other side of this new form of advertising.
Often our team is asked by bloggers why they are not getting any opportunities. This is actually a great question and one I appreciate getting. We have hundreds of bloggers in our network and emailing us directly is a great way to get our attention.
Bloggers get campaigns or do not get them for a variety of reasons. When advertorials first became popular, it seemed like the same 10-15 bloggers were getting all the opportunities, and there is some truth to that. But even today, as the landscape has changed and the opportunities have increased, it is still a very competitive business.
Here are five things you can do to help increase your chances of landing a sponsored opportunity.
1. Be Responsive.
This is a business relationship between you and a brand or an agency. Respond to emails in a timely manner, invoice quickly, and fill out paperwork when it is requested. Agencies and brands have deadlines too, if you can't work within their deadlines they probably won't want to work with you again.
Stuff happens and sometimes deadlines are missed, it happens to everyone. Communicate to your contact if there is a problem. It is always better to over communicate than to stop responding.
2. Be Detailed.
Read over the pitch thoroughly before you accept a campaign. Make sure you are able to meet all deadlines and requirements. Remember to include the correct links, tracking pixels, and text in your post.
If half the bloggers in a fifty post campaign have one error, it takes the agency/ brand rep a ridiculous amount of to get those corrected. Make sure pay close attention to the requirements and fulfill them.
3. Be Creative.
Most of the times brands are looking for you to create amazing content. It is something you do every day and can do better than the brands do themselves. Unless it is requested, don't just copy and paste from the brand brief and hit publish.
It sucks for your readers and for the brand. If you can't create awesome content for the brand then maybe it isn't the best fit for your brand.
4. Be Awesome.
Do you take blog photos with your Canon 5D then whip out your iphone for sponsored content? Make your sponsored posts as good or better than your organic content. Your readers will appreciate it and so will the brand.
Hit a home run with a campaign and the brand will probably come knocking on your door the next time they have a campaign.
Provide reports for the brand after the campaign is over detailing how many views the post had, shares, likes, pins, etc.
Yes, they are tracking most of that anyway, but it is a great brag sheet for the blogger.
5. Be Persistent.
If you think you are a great fit for a campaign reach out to the brand. Even if they can't use you for that campaign, I can assure you they will make a note of it for next time.
Brands and agencies are sometimes sifting through lists of thousands of bloggers, if you are familiar to them you will stand out.