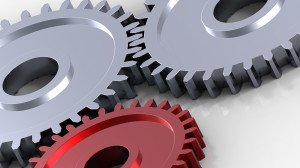 In the hangout this week we talked about hiring Virtual Assistants (VA's). If you're considering adding contributors, or want to think about how to work with your current team better, it is a good chat to watch.
In the discussion we talked about forms that your VA should complete. I personally have my entire team sign an NDA and Non-Compete. But what else do they need? The thought of what kinds of forms can be extremely overwhelming.
As I have added on several contributors over the past few years, I have streamlined my site contributor new hire process to a simple new hire kit. It's very similar to the process I used onboarding new employees during my days in HR and will help you simplify this process.
Forms Checklist
W9
Direct Deposit Form (if paying via bank)
State Withholding Form (if employee)
Pay Date Sheet
NDA
Non-Compete
Independent Contractor Agreement (if contractor)
I send reminders to each person using Google calendar to ensure timely submission of invoices. My entire team invoices me through Freshbooks. It's free and works perfectly for me to receive and pay invoices. I also put a reminder on my calendar to ensure I paid them (they like money) and a reminder for the actual pay date.
Some other items to consider ordering for your new contributor would be:
Business Cards
Branded Materials
Software (Text Expander, PicMonkey Pro, etc)
Site Administrivia
Site login.
Twitter password or branded Twitter handle.
Facebook admin rights.
Add to appropriate Facebook groups.
Affiliate site logins.
Email
Training
Taking the time up front to create a process for training will save you loads of time down the road! Whether that is a training manual, or through video tutorials, I highly recommend this.
The Chrome extension, Snagit now has a screencast which is awesome. Google hangout is another option. With Snagit, you can upload videos to your google drive and share that way, or send directly to YouTube and make private for training purposes.
What other things do you consider for new contributors?
Attend the Digital CoLab event this June and hear Chris Ducker, author of Virtual Freedom, share more ways to work with a virtual staff!
Disclaimer: This post contains links to affiliates.