Yes, we want you to make an extra 10K in Q4 this year!
You up for it?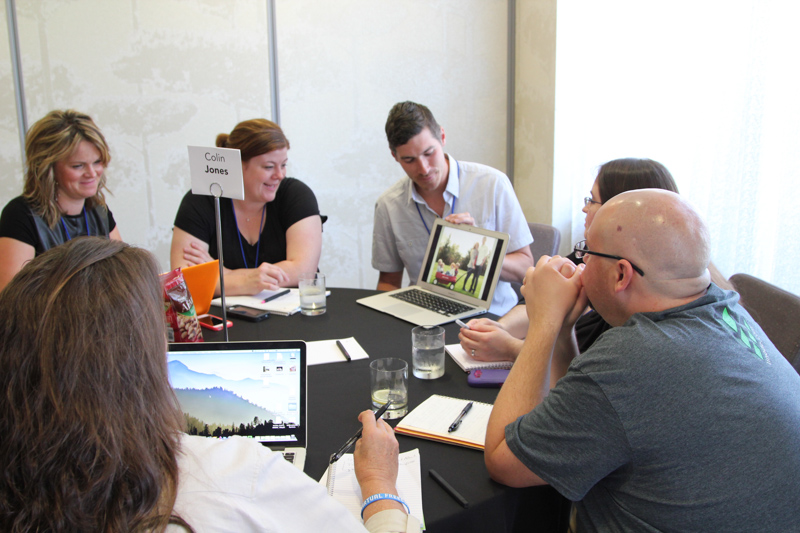 At this year's Digital CoLab event, we are going to help transform you, your business and your life. We host this event because we know you want to achieve…
Higher revenues
Growth on your team
Financial freedom through passive and active income
Stronger work-life balance
Discover your passion and live the life you love
Whatever your dreams and goals are for your business and your life, we will equip you on this amazing entrepreneurial journey. You deserve to have a business model that fits you perfectly, and that is built on solid, timeless principles and strategies that will keep you thriving and your business growing.
Let us ask you…
Are you charging what you are worth? Are you overworked and overbooked? Is your traffic what you want it to be? Are you effectively growing your email list? What are you doing to make money while you sleep?
This year's Digital CoLab event is a one and a half day intense, deep dive into and around your business. We will take a hard look at many areas for your business, your business plan, and your life.
Connect with Like-Minded Entrepreneurs
Get Focused – Benefit
SharkTank StyleWebsite Reviews –
Small Roundtable Discussions
Vision Board Development
We Know What You're Thinking… 
But I bet you have some questions about this event and why it's different better than our previous events, and other events out there!
I don't have time.
I don't have the money. (We do have 3 event ticket scholarships available! – UPDATE: ticket scholarships have been chosen.)
It's too small of an event. 
It's only a day and a half long.
It's too far for me to travel.
Before you decide that this isn't for you because of one of these reasons, let us help you better understand the event and why you need to be there. (Yes, NEED to be there.)
As for the lack of time issue, we all have the same 24 hours in the day. If you really, really, really want to take your business to the next level, then you'll consider this a time investment and just make it happen.
If you are struggling with money, we hope that you'll see this as an investment in the future of your business.
(Also, we have 3 event ticket scholarships available. Learn more!)
The small size of the Digital CoLab events is intentional. We purposely keep the total number of attendees around 100 because that keeps the event cozy and intimate. It's much easier to facilitate conversations, teach you what you need to learn, and help you take action in your business when the setting is small.
Yes, this year we only have a day and a half, and possibly a little 'off the official agenda time' on Tuesday evening before the event starts…BUT…we will pack in a ton of learning and information into the hours we have together.
Each year, we do our best to move the event around the country so all can be 'close.' We hope that you'll see the value in what you'll learn at the event, from the founders, from the speakers, and from each other…and that will in turn be enough to send you straight to the airline website to buy your ticket to Charlotte.
Here's a little more about what we will accomplish in our time at Digi:
Specific Business Goal Setting Best Practices – yes, you'll walk away with the goals in hand.

Pinterest Advertising – to capture leads from Pinterest users who are ready to buy your product
Facebook Advertising and Retargeting Practices – to set up sales funnels and FB ads that convert
Email Automation and Segmentation – because you want to set it and forget it and let the machine do the work for you
The Upside Down and Inside Out of A/B Testing – and why not doing it is killing your business
The Keys to Selling Anything Online – and how to do it without really selling anything
Create Passive, Automated Revenue Streams – so you make money while you sleep

Copywriting that Converts – so you drive traffic to your website, product page or affiliate pages and watch the revenue flow in

Vision Board Development – so you get crystal clear on what you want and where your business is going
Develop Customer Feedback Strategy – so you can learn more about what your customers are thinking and change your funnels, offerings and systems to increase sales and subscribers
Productivity Systems – so you can be more efficient with your time and energy

Reset your Business Mindset – so you'll walk away with new ideas, strategies and resources that will rejuvenate your business
Also, tickets for the Digital CoLab Event will include dinner on Wednesday night and breakfast on Thursday morning.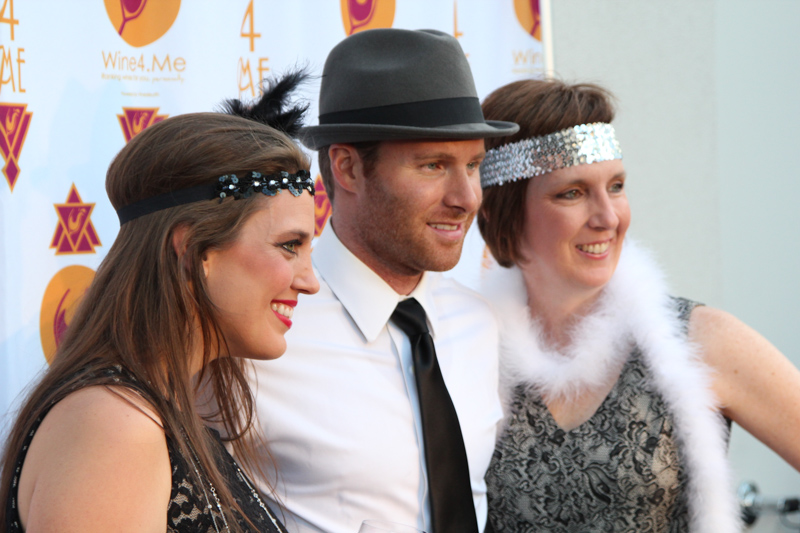 We will have a blast at our Wednesday night dinner, and YES…there will of course be time to glam it up and rock the karaoke machine and dance floor!!! 😉
Note: Tickets will be nonrefundable and will have a $30 transfer fee until August 1. They will be non-transferable after August 1st.
Once registered, we'll send you more information about the event, where to book your hotel, and how you can get a discounted ticket to the FinCon 2015 event immediately following the Digital CoLab event.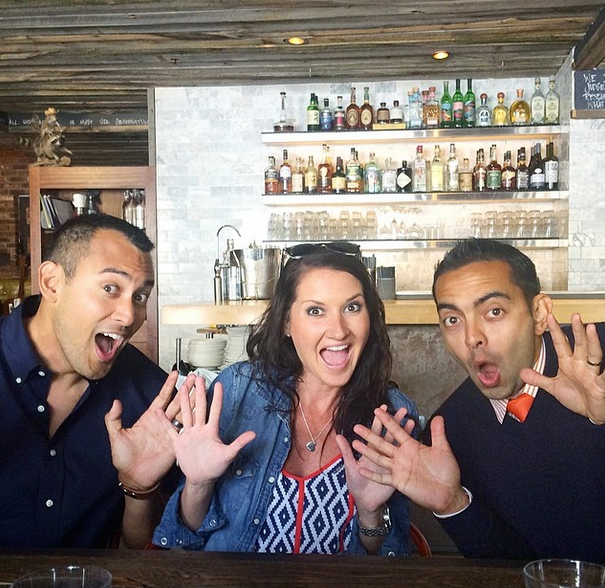 What Others Say About Digital CoLab <h3>
"The only blogger event I've ever attended where I come home with a list of things I can actually come back home and implement."
"I love the size of this conference and all the opportunities to gather and talk in small groups. The attendees are all there to learn and grow. The sessions are well thought out with actionable content."
"I've attended blogging conferences both big and small, but I've learned tenfold the information, compared to all the others. The speakers were so knowledgeable, yet practical. And I've never been to a conference where so many bigger-named bloggers (non-speakers) that weren't even in my niche were willing to share useful information with me for improving my blog. Thank you for hosting such an amazing event!"
"I appreciate it the actionable items that I got to add to my todo list. As well, was very impressed by the willingness of everyone to help elevate each other's game."
"Loved, loved loved the event. The spirit of helping each other was evident and that only builds on what the speakers, roundtables and electives have to offer. Creating that kind of environment is the hardest thing to do and you all have done it. It makes it a joy to be there. I will be back!"
Are you ready to be inspired and encouraged? Are you ready to learn and implement smart, timeless strategies? Are you ready to be set up a system that will make money for you while you sleep? Are you ready for a new outlook for your business?
The choice is yours.
Join us in Charlotte on September 16th & 17th!
We look forwarding to hosting y'all for another amazing event in Charlotte in September!
~ Erin, Toni & Andrea